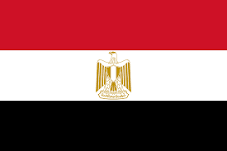 A delegation of engineers and architects from Germany will be travelling to Egypt between 30th September and 4th October 2018.
Several members of bw-engineers will be joining the delegation. It is going to be a great opportunity to get acquainted with the Egyptian market, to promote German engineering competences and to meet potential clients or business partners.
A conference entitled "The Art of Civil Engineering and Architecture – Made in Baden-Wuerttemberg" will be organized both in Cairo and Alexandria to discuss future opportunities and ways of collaboration with partners in Egypt.
Daniel Sander, CEO of the Baden-Wuerttemberg Chamber of Engineers, will be heading the German delegation with its representatives and senior officials from about 10 companies from the state of Baden-Wuerttemberg.
On the agenda are a visit to the New Cairo Capital City project and a visit to the German University Cairo as well as meetings with potential business partners, local representatives and decision makers.
For more information, please visit www.bw-i.de/en/calendar/events/eventdetails/event/wirtschaftsdelegationsreise-aegypten-the-art-of-civil-engineering-and-architecture-made-in-baden.html