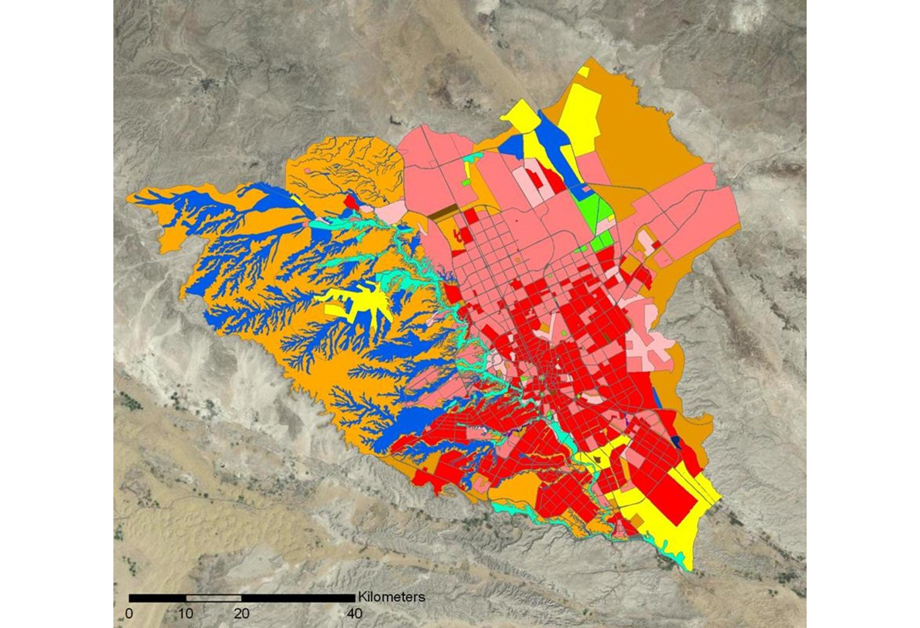 Comprehensive stormwater drainage and flood protection masterplan including hydrologic and hydraulic model and design works for the city of Riyadh
Description

The city of Riyadh is increasingly experiencing strong flooding events which have caused substantial property damage and some fatalities in the recent past. The last strong rainfall event occurred in May 2010.

The objective of the project is to stablish a comprehensive stormwater drainage plan for the whole city of Riyadh, including the design of all its components(networks, channels, pipes). Additionally, a threee dimensional (3D) mathematical model to simulate the sormwater flow in teh greater Riyadh city and to control the urban drainage flow is required. The preparation of the comprehensive plan is achieved through several phases. The demanding process to develop an efficient stormwater drainage system in an urban area with predominantly low gradient of terrain is one of the major challenges in this project.

Commissioned by the city of Riyadh, the project is undertaken in cooperation with the local partner compnay, the Zuhair Fayez Partnership. Two engineers from bw-engineers are placed in Riyadh for the project that has been running since August 2010. Additional bw-engineers experts are working on the project in Germany.
Facts
Client:
Amanah of City of Dammam / Zuhair Fayez Partnership Consultants
bw-engineers Member Company:
BIT Consult GmbH Stuttgart/Germany, ERNST+CO GmbH Freiburg/Germany, Klinger und Partner Stuttgart/Germany
Project Volume:
2,1 million Euro
Project Duration:
2010 – 2013
Services
Water Management
Technical Data
Project area: approx. 7,500km²
Existing urban area with stormwater drainage: approx. 600 km²
Future urban area stormwater drainage: approx. 1,000km²
Length of simulated drainage network: approx. 1,000km
Target year for masterplan: 2021