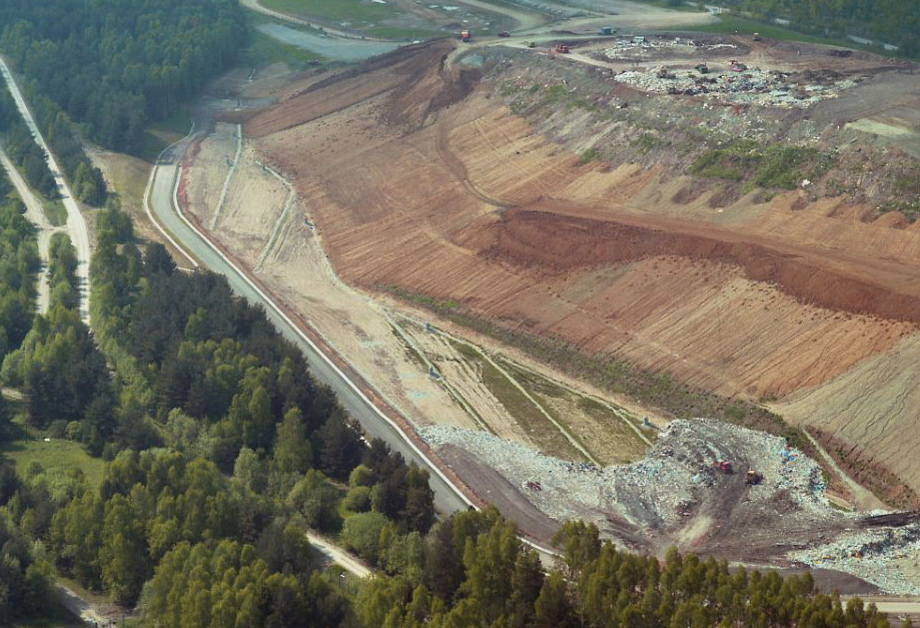 Shut-down and securing of a landfill site using final surface seal and degassing
Description

The planning application for sealing the surface of an area of approx. 20 hectares was prepared in 1995. In order to take settling measurements during the period from 1997 – 2000 a fixed point grid was set up on the approx. 50 m high mound of filled materials and research measurements were carried out using an inclinometer.

In consideration of the costs and benefits, alternative sealing systems were investigated for suitability. A combination of a reduced thickness mineral seal and a plastic liner was chosen as the most suitable sealing system for the location. The entire degassing system was modified and partially replaced. The hydro-geological assessment of the location of the landfill site was an important aspect of the shut-down procedure.

The execution planning and the specifications sheet for tenders came into being at the end of 2005/beginning of 2006. The construction runs from mid-2006 to mid-2009.
Facts
Client:
Böblingen administrative district
bw-engineers Member Company:
Klinger und Partner Ingenieurbuero fuer Bauwesen und Umwelttechnik GmbH
Project Volume:
10,0 million Euro
Project Duration:
1995 – 2009
Services
Water and Environment
Solid Waste