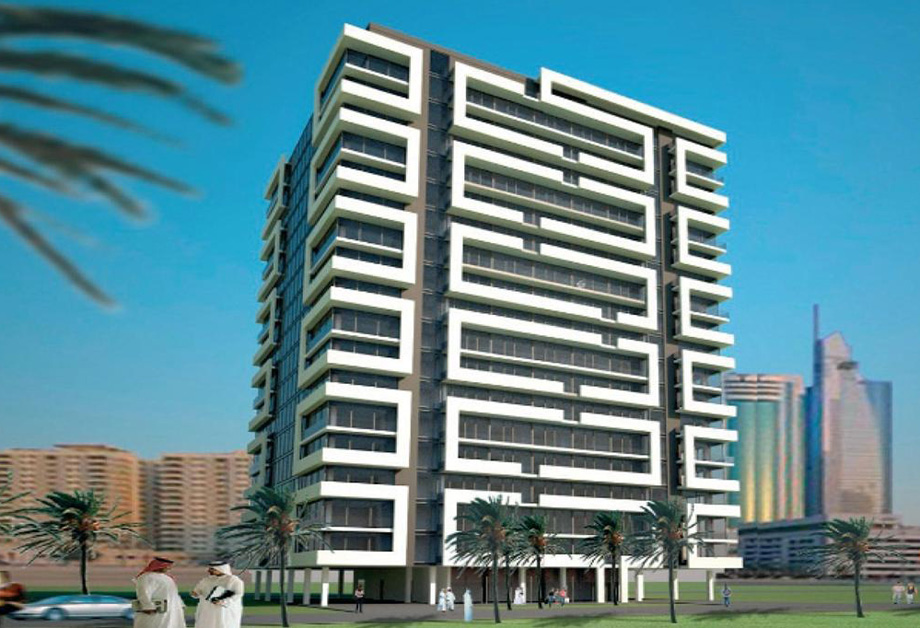 Paxino International is going to realise two residential buildings in "Dubai Sports City" fitted out with high quality standard.
Description

"Dubai Sports City" is with 4,6 million m2 one part of "Dubailand" with a development area of 185 million km2. Both towers with 14 to 19 storeys are located in the middle of the Westgate residential area with view to the golf course and the sports stadiums.
Both buildings shall have sports and spa area including sauna, pools and gym hall on the roof top. Meeting and conference facilities are also available in the buildings. In the tower 1 are 154 and in the tower 2 up to 306 apartments with different sizes.
Adequate parking spaces are located in the basements or podium zone.
Facts

Client: Paxino International
bw-engineers Member Company: Drees & Sommer Stuttgart GmbH
Project Volume: 30,0 million Euro
Project Duration: 2005 – 2011