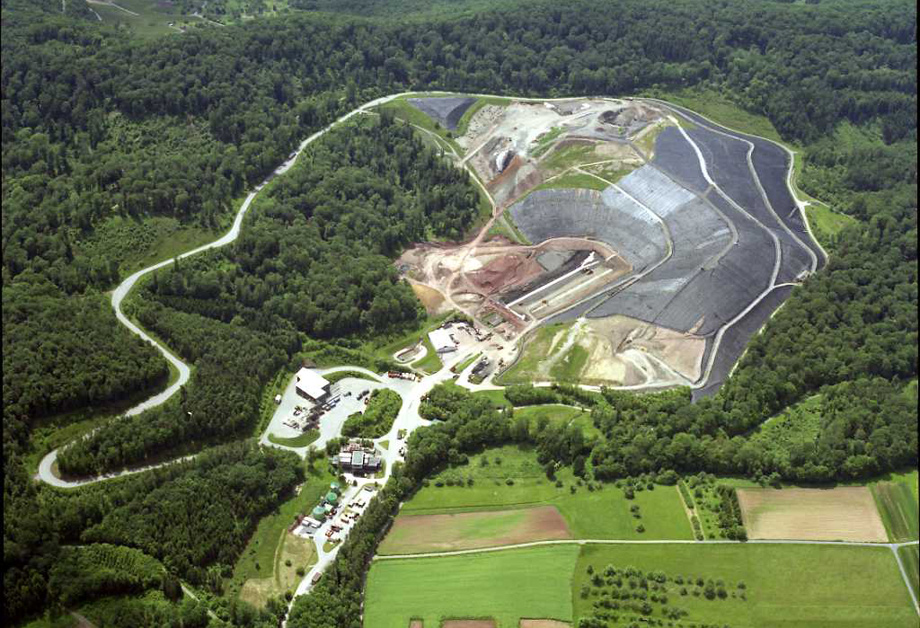 Construction and expansion of landfill, Burghof
Description

The Burghof landfill site was planned, approved and constructed during the period 1975 to 1985. The first area was brought into operation in 1985 for the depositing of municipal solid waste. As the filling of the site with waste progressed the base seal of further areas was upgraded in sections with a leachate collection and drainage system. In addition progress in technology had to be taken into account and amendments to the plant equipment carried out.

During the life of the landfill site to date, facilities have been installed for the collection and safe disposal, or utilisation for energy recovery, of landfill gas. A waste transfer station separates the waste delivery from the incorporation of the waste into the landfill, thereby enabling the landfill site to operate effectively and safely. The heavily polluted leachate from the landfill is pre-treated in a purification plant. A modern plant ensures that qualified staff can manage and monitor the operation of the landfill site and provides employees with the necessary sanitary facilities.

Facts
Client:
AVL, Ludwigsburg administrative district (waste processing company)
bw-engineers Member Company:
Klinger und Partner Ingenieurbuero fuer Bauwesen und Umwelttechnik GmbH
Project Volume:
70,0 million Euro
Project Duration:
1975 – 1985
Services
Water and Environment
Solid Waste
Technical Data
Area of landfill site 56 hectares, fill volume 10,4 million m³, adjoining inhabitants 500.000
Base seal according to the relevant technical regulations, area approx. 30.000 m²
Facilities for the collection, treatment and utilisation of landfill gas, volume flow rate up to 1.000 m³ / hr (7 million kWh/yr)
Leachate treatement plant, volume flow rate approx. 25.000 m³/yr